Equipment Trailers
Equipment Trailers for Sale in Maryland & Virginia | Truck'n America
Whether you're a contractor, landscaper, or simply a DIY enthusiast, finding reliable equipment trailers for sale in Maryland & Virginia is crucial. At Truck'n America, we offer a wide selection of equipment trailers, including gooseneck trailers, tractor trailers, skid steer trailers, deckover trailers, backhoe trailers, tilt deck trailers, and more. Our trailers are designed to handle heavy loads and provide durability and reliability on the road. With a range of GVWR options, from 12000 to 14000, we have the perfect trailer for your construction equipment needs. In this article, we'll discuss the benefits of our equipment trailers and provide some tips on trailer maintenance to ensure your investment lasts for years to come.

Call Now Request Quote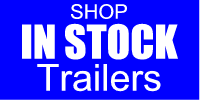 Types of Equipment Trailers
When it comes to equipment trailers, there are several types available to meet specific hauling needs. Let's take a look at some of the most common types of equipment trailers you'll find in Maryland and Virginia:
1. Flat Deck Trailers:
These trailers have a flat surface and no sides or rails. They are versatile and can accommodate various types of equipment and machinery.
2. Tilt Deck Trailers:
Tilt deck trailers have a tilting bed that makes it easier to load and unload equipment. They are ideal for hauling vehicles, such as cars or ATVs.
3. Deck Over Trailers:
Deck over trailers have a deck that sits over the wheels, allowing for a lower deck height. This design provides more vertical space for taller equipment.
4. Gooseneck Trailers:
Gooseneck trailers have a raised front section that extends over the truck bed. This design provides better weight distribution and stability, making them suitable for heavy-duty hauling.
These are just a few examples of the types of equipment trailers available. Each type has its advantages and is suitable for different hauling requirements.
Buying Your Equipment Trailer from Truck'n America
When it comes to buying equipment trailers, Truck'n America is a reliable option in Maryland and Virginia. They offer a wide selection of equipment trailers, including gooseneck trailers, deckover trailers, tilt deck trailers, and more.
Buying your equipment trailer from Truck'n America has several advantages. Firstly, they have a reputation for providing high-quality trailers that are built to last. This ensures that your investment will be durable and reliable for all your hauling needs.
Additionally, Truck'n America offers a range of trailer sizes and weight capacities to suit different hauling requirements. Whether you need a trailer for construction equipment, skid steers, or tractors, they have options to accommodate various loads.
Another benefit of buying from Truck'n America is their knowledgeable staff. They can assist you in selecting the right equipment trailer based on your specific needs and budget. Their expertise ensures that you make an informed decision and find the trailer that best suits your requirements.
Furthermore, Truck'n America provides excellent customer service and support. They are dedicated to ensuring customer satisfaction and will assist you with any questions or concerns you may have throughout the buying process.
In summary, if you are looking to buy an equipment trailer in Maryland or Virginia, Truck'n America is a reliable choice. With their wide selection, quality trailers, knowledgeable staff, and exceptional customer service, they can help you find the perfect trailer for your hauling needs.