Gooseneck / 5th Wheel Cargo Trailers
Enclosed Cargo Gooseneck Trailers for Sale at Truck'n America located in Maryland and Virginia
When it comes to finding high-quality enclosed cargo gooseneck trailers for sale, look no further than Truck'n America. With locations in both Maryland and Virginia, Truck'n America offers a wide selection of gooseneck trailers that are perfect for hauling heavy loads.
When it comes to hauling heavy loads, nothing beats the versatility and strength of enclosed cargo gooseneck trailers. These trailers are designed to handle a wide range of cargo, from vehicles and equipment to furniture and other bulky items. In this article, we will delve into the world of gooseneck enclosed cargo trailers, exploring their features, benefits, and how to choose the right one for your needs.

Call Now Request Quote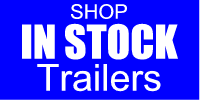 Showing all 6 results
What are Enclosed Cargo Gooseneck Trailers?
Enclosed cargo gooseneck trailers are a type of trailer that attaches to a towing vehicle via a gooseneck hitch. This design allows for greater stability and maneuverability, making it easier to haul heavy or bulky loads. The enclosed design provides protection from the elements, ensuring your cargo arrives at its destination in the same condition it left.
Features of Gooseneck Enclosed Cargo Trailers
Gooseneck trailers come with a variety of features that make them an excellent choice for hauling cargo. Some of these features include:
Heavy-Duty Construction: Gooseneck trailers are built to withstand heavy loads, with sturdy frames and durable materials.
Enclosed Design: The enclosed design protects your cargo from weather and road debris, providing a safe and secure environment for transportation.
Versatility: With a variety of sizes and configurations available, you can find a gooseneck trailer to suit any hauling need.
Benefits of Using Gooseneck Trailers
There are several benefits to using gooseneck enclosed cargo trailers for your hauling needs:
Increased Stability: The gooseneck design provides increased stability when towing, reducing the risk of trailer sway.
Greater Load Capacity: Gooseneck trailers can handle heavier loads than traditional trailers, making them ideal for hauling heavy equipment or vehicles.
Improved Maneuverability: The design of the gooseneck hitch allows for tighter turns, making it easier to navigate in tight spaces.
Choosing the Right Enclosed Cargo Gooseneck Trailer
When choosing a gooseneck trailer, there are several factors to consider:
Size: Choose a trailer that is large enough to accommodate your cargo, but not so large that it is difficult to tow.
Weight Capacity: Make sure the trailer can handle the weight of your cargo. Remember, the weight of the trailer itself counts towards the total towing capacity of your vehicle.
Construction: Look for a trailer with a sturdy frame and durable materials. A well-built trailer will last longer and provide better protection for your cargo.
Price: While price should not be the only factor in your decision, it is important to find a trailer that fits within your budget.
Buying your Enclosed Cargo Gooseneck Trailer from Truck'n America
When looking to buy an enclosed cargo gooseneck trailer, Truck'n America, located in Maryland and Virginia, is a great option to consider. They offer a wide selection of gooseneck trailers for sale, including gooseneck enclosed cargo trailers. These trailers are specifically designed for heavy-duty hauling and offer improved stability and maneuverability compared to other trailer types. Whether you're moving, transporting equipment, or hauling vehicles, a gooseneck trailer from Truck'n America can provide a versatile and reliable solution for all your hauling needs.