Financing Options
---
For use for: Trailers
OWNERSHIP MATTERS – C3 Rentals is committed to helping you get the trailer you need TODAY while helping you reach ownership tomorrow. – NO CREDIT CHECK – INSTANT APPROVAL – FLEXIBLE TERMS – AFFORDABLE PAYMENT OPTIONS
---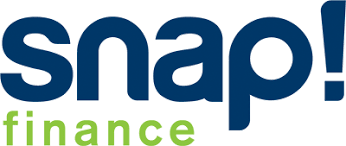 For use for: Truck Caps, Vehicle Accessories and Trailers – anything up to $3000
Snap Finance approves for up to $3,000 without going through all the hassle of traditional credit card lenders. It's great for anybody with bad credit or no credit. The program works like rent-to-own: you're not charged for interest right away but rather month to month. The sooner you pay it off the lower the cost. Also if you pay it off within 100 days there is no interest charge or 100 Days Same as Cash.
---
For use for: Trailers
We pride ourselves on our customer service. Our strong relationships as a service provider with our lenders allow for the best chance of gaining approvals for your loan requests. We do not "shop" your credit to multiple lenders! Our team will review your application thoroughly and then contact you to discuss options specifically tailored to fit your needs.
• Same Day Funding
• New or Used
• Scores as low as 530!
• Rates Starting at 6.25%
• No Prepayment Penalties
• No Dealer Recourse
• Fastest Response Time
• Extensive Knowledge of Programs
• Personal Review of Credit File
---
For use for; Trailers
Tow Your Trailer Home Today
WITH FAST & EASY FINANCING
Instant Approvals and Same Day Funding!
Our flexible finance options make owning a trailer quick and easy.
For over 12 years, Currency has specialized in equipment financing. The online application process is fast, secure and hassle free. Best of all, Currency has financing options and flexible payment terms for virtually everyone!*
GET THE TRAILER & ACCESSORIES YOU NEED TODAY & LOW MONTHLY PAYMENTS FROM CURRENCY FINANCE*
WHY CURRENCY?
No Money Down
Qualified buyers can take the trailer home with no money down.
Won't Break the Bank
Our flexible deal terms (24-60 months) mean we can adjust payments to fit within your budget.
Fast & Easy Financing
Not only is our finance platform next-gen, our knowledgeable Finance Advisors can expedite any deal!
---
For use for; Trailers and American Landmaster UTVs
Backed by the strength and stability of BB&T
We're a division of BB&T, one of the largest—and most successful—financial services holding companies in the United States.
Building on a tradition of excellence in community banking that stretches back to 1872, we share BB&T's mission, vision and purpose to help our clients achieve economic success and make the communities in which we work a better place.
Benefiting from this partnership, we can provide you with powerful backing for your financing.
---