Providing High-Quality Truck Parts and Accessories in Waldorf, MD

Our Waldorf location of Truck'n America at 3613 Fort Meade Road, Laurel, MD 20724 is a leader of providing excellent customer service for all your trucking accessory needs in Prince George County. Whether you need a truck cap, towing accessory, tonneau cover, step bar, utility trailer or any other parts for your vehicle, our knowledge and experience cover a range of trucking accessories. We have diverse inventory to help provide you with a full service of selecting different parts and installing them.
Truck Caps and Parts Installation Services in Waldorf, MD
Our trained professionals have been in the business for years and years, carrying their knowledge and expertise on the many installations and servicing processes with them. Even with accessories not purchased from us, our talented technicians are still able to install and service your parts and accessories. We make the process easy, as a one-stop shop for all your needs. Our confidence in our technicians is so great, we offer a Lifetime Installation Warranty.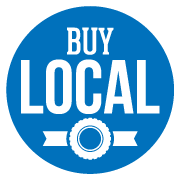 Your Local Shop for All Your Trucking Accessories in Waldorf, MD
Stay local and stop by our Waldorf location today to see all the different products we have in inventory. You can also call us to speak to one of our friendly associates. No matter what location you choose, we are dedicated to improving your truck accessory buying experience
OUR HOURS:
Monday – Friday 8am – 6pm
Saturday  8am – 4pm 
Sunday  CLOSED 
Our Truck Caps in Waldorf, MD
Our Tonneau Covers in Waldorf, MD
Our Trailers in Waldorf, MD
All Truck and SUV Accessories in Waldorf, MD