Truck'n America's TNA Fest – Truck, Car & Bike Show
CANCELED – TNA Fest 2019 – 10/20/2019
Truck'n America's TNA Fest 2019 is CANCELED
It is with regret that we have decided to cancel this year's TNA FEST – Truck, Car and Bike Show.
Unfortunately it looks like, by all indicators, that there will be some sort of precipitation on Sunday, October 20th 2019.
We wanted to let everyone who had planned to attend know early enough so they would not go through all the preparation in getting their Truck, Car and Bike ready for nothing.
This would of been our 12th year and we were looking forward to this year being a great year! Plus, we have a couple new trucks to show off!
At this time we do not have a rain date and due to how late it is in the "Car Show Season" we may have trouble finding a new date before it is too cold. Please stay tuned, and check our website our for updates.
Thank You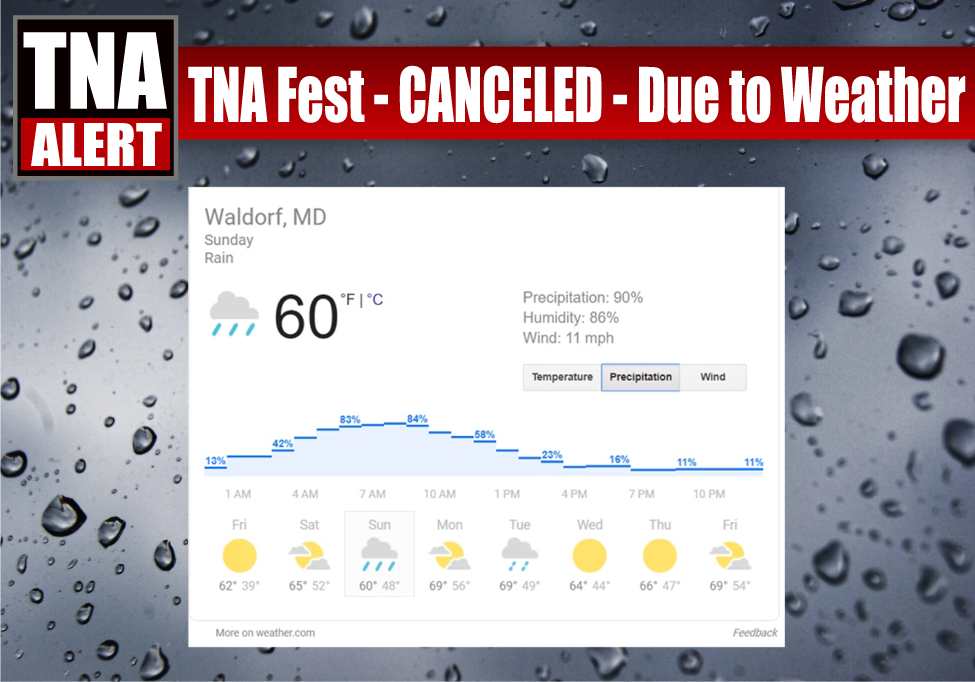 About TNA Fest
Come on out to help us celebrate one of America's favorite things… The Truck! (and everything else that has wheels) and help us raise some money for a local charity.
Every year since 2007 we hold an "End of the Car Show Season" Car Show in Mid to Late October, here at Truck'n America in Waldorf.
All Vehicles, All Makes and All Models are welcome, It's a regular Love Fest!
When is TNA Fest
TNA Fest is usually held on a Sunday in mid to Late October. Check Our TNA Events page for details. Please also be sure to follow us on Facebook and/or Twitter for updates regarding TNA Fest, there have been a couple times that we have had to cancel due to weather.
How Much Is TNA Fest
To Show / Enter a vehicle we only ask for a small donation that 100% goes to a charity of our choice. Please check out our Sponsorships and Donation page for a list of the current charities / groups we donate to.
If you plan to Show / Enter a vehicle, we strongly encourage you to "Pre-Register" – Click here to Pre-Register.
What Is There To Do At TNA Fest?
Show off your ride!!!
Check out some other cool rides and vote for your Favorites!!!
Help Truck'n America raise some money for a local charity.
Lots of Door Prizes handed out every 30min. +/- (must be present to win).
50/50 Raffle – 50% to the Winner and 50% to TNA Fest's Charity of the Year.
Eat some lunch! We usually have 1 or 2 Food Vendors here who also donate a portion of their income for the day to our Charity of choice, so EAT!!! ***If you or if you know someone who would like to be a food vendor at TNA Fest, please contact Rob at Truck'n America Waldorf.
Balloons & CANDY!!! Lots of Balloons and Candy will be handed out. Hey Kids, get your Halloween Candy Fix before Halloween!!!
TNA Fest – Tentative Schedule (always subject to change)
| | |
| --- | --- |
| Time | Event |
| 9 – 10:30am | Vendor Set Up |
| 10:30am | Show Car Parking / Visitor Parking Open |
| 10:30 – 1:00pm | TNA Fest Registration – Open |
| 11:00am | TNA Fest Officially Opens |
| 12:00 Noon | 1st Door Prize Drawing |
| 12:30pm | 2nd Door Prize Drawing |
| 1:00pm | 3rd Door Prize Drawing / TNA Fest Registration Closed |
| 1:30pm | 4th Door Prize Drawing / Voting Ends |
| 2:00 – 2:30pm | 50/50 Drawing / Trophies Awarded |
| 2:30 – 3:00pm | TNA Fest Closed |
TNA Fest Categories / Classes, Voting
You pick your category / class to compete in. Does your vehicle fit into multiple categories / classes? You can compete in as many categories / classes you'd like, all it takes is another "Donation" and as long as you meet the criteria listed below.
Who can vote? All TNA Fest Attendees / Guest will receive 1 ballot. Winners are determined by popular vote by ballot.
| | | |
| --- | --- | --- |
| Category / Class | Trophies / Description | Voting |
| Truck, SUV or Jeep | 1st, 2nd and 3rd – ALL Trucks, SUVs or Jeeps | Attendee Ballot |
| Car | 1st,2nd and 3rd – Under 20 years old | Attendee Ballot |
| Historic | 1st, 2nd and 3rd – 20+ years old – ALL | Attendee Ballot |
| Import Car | 1st,2nd and 3rd | Attendee Ballot |
| Custom | Hot Rod, Low Rider, Modified, etc… | Attendee Ballot |
| Bike | 1st, 2nd and 3rd – All Motorcycles | Attendee Ballot |
| Miscellaneous | 1st, 2nd and 3rd – Bicycles, Lawn Tractors, Fire Trucks, etc… | Attendee Ballot |
| People's Choice | People's Choice – aka Best in Show – ALL Show Vehicles Eligible | Attendee Ballot |
| TNA's Choice "The Bucky" | Truck'n America's Best in Show – ALL Show Vehicles Eligible | Truck'n America Employee Ballot |
TNA Fest Album