DECKED – Truck Bed Drawer System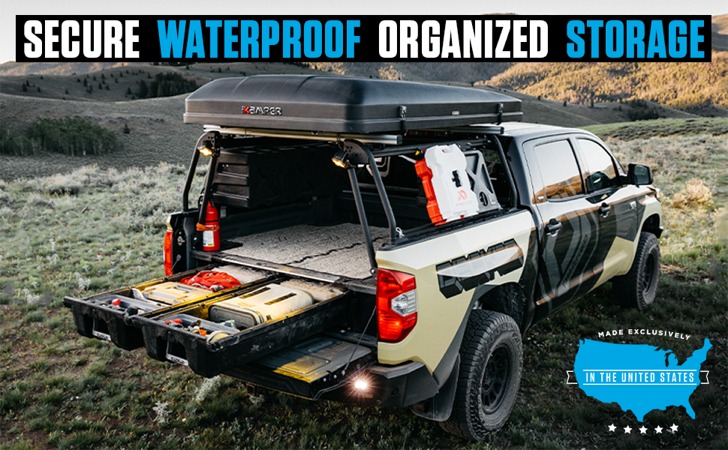 With the DECKED Truck Bed Storage System, your truck bed will have an incomparable level of security, weather resistance, convenience, and organization. The system includes a pair of truck bed storage drawers that slide out, giving you easy access to your gear.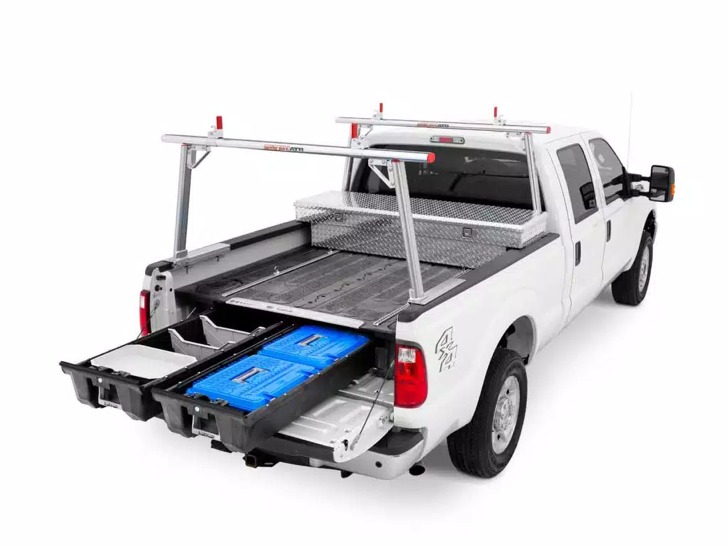 FUNCTIONAL STORAGE
Smooth-rolling drawers make access to your items easy: no more crawling on your knees to fetch items in your bed. DECKED includes a desert tan D-Box and CrossBox, two wide drawer dividers, and a Drawerganizer to keep your gear organized.
DURABLE
Made of HPE and Steel, you can't hurt a DECKED. Get the job done with a 2,000lbs weight rating.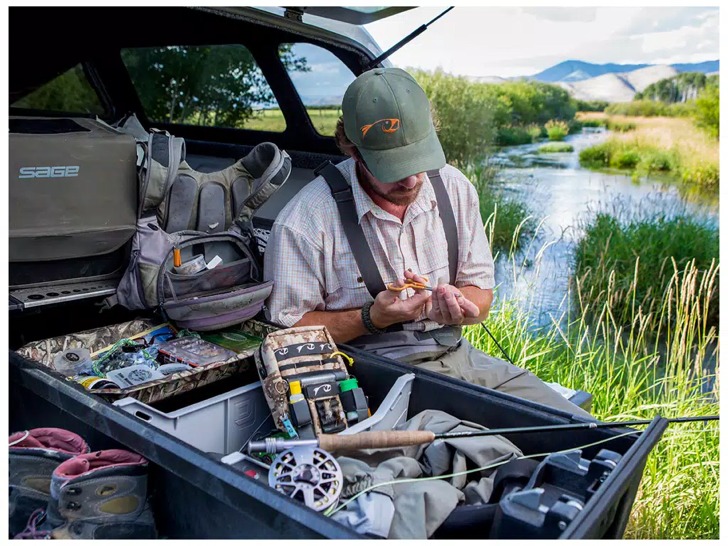 WEATHER RESISTANT
No system is going to be 100% waterproof, but DECKED was designed to keep water out.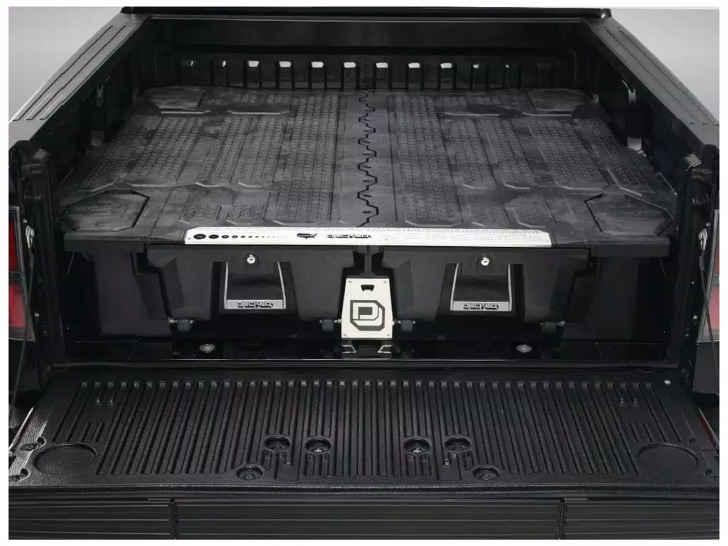 STORAGE AND BED UTILITY
With the wheel wells out of the way, you gain more surface area than before!
TOUGH DRAWERS
Each drawer can hold up to 200lbs! Each drawer has four wheels, providing a smooth operation – even with a full load.
ADDITIONAL BUILT-IN FEATURES
Every detail of DECKED was thought out. Use the ruler, conversion charts, and bottle opener built in to the front of the system.
When it comes to security, the DECKED system doesn't disappoint. The slide out truck bed storage drawers require your tailgate to be unlocked and opened for access, so if your tailgate is locked, the gear in your DECKED system is secure. Your gear is also well-protected from rain, snow, and other elements.
In addition to security and weather protection, DECKED has upped the ante in terms of organization by including a selection of versatile accessories. A D-Box, CrossBox, two wide dividers, and a Drawerganizer are included with the truck bed storage system. The D-Box and CrossBox can be removed and used as tackleboxes, ammo containers, or in any other instance where you need a portable case for your gear.
With American-made quality, you can rely on your DECKED system to work as hard as you do for years to come. Orders yours and turn your truck bed into a vault on wheels.
DECKED Truck Bed Drawer systems are available at ALL Truck'n America locations in Maryland and Virginia. Find additional product information HERE. We offer both assembly and installation of ALL DECKED Products and have happily been partners with DECKED since the beginning. Get DECKED at Truck'n America – CALL or VISIT US Today!
DECKED Products are also available to BOPIS – Buy Online and Pick Up In-Store – Click Here to Buy Now!