Go your own way®
You go where you want and bring what you want. We get that. ATC makes aluminum trailers to haul any cargo!
ATC Trailers
Find exactly what you need, from cargo haulers to car haulers and models constructed for a variety of commercial needs. You'll also find the size and length that works best for you. ATC builds trailers to be stronger, last longer and go farther. Handcrafted in Indiana by people who take pride in everything they do, our trailers give you the peace of mind you need to haul your vehicles and cargo for decades to come. You will not find a better trailer.
ATC STO and ROM Models Available at Truck'n America

Utility Haulers
Stow it in a Stō. These utility haulers are made lighter and stronger to get your cargo from point A to point B safely and efficiently, trip after trip.

Utility Haulers
Haul your cargo securely and efficiently in our STō Utility Haulers. Our aluminum construction is pound-for-pound twice as strong as industry-standard steel construction. It's also lighter, reducing wear and tear on your tow vehicle. With our BuildPro weld tables, these haulers offer the highest quality and most structurally sound frame in the industry.
***Now with more standard features***
We've assembled the features our customers want and need most in a cargo trailer and made them all standard on our Stō 300 Series – making it easier to load cargo efficiently and securely.
Available Sizes
Available Widths – 6′, 7′, 7.5′
Available Lengths – 10′, 12′, 14′, 16′ +2′ Wedge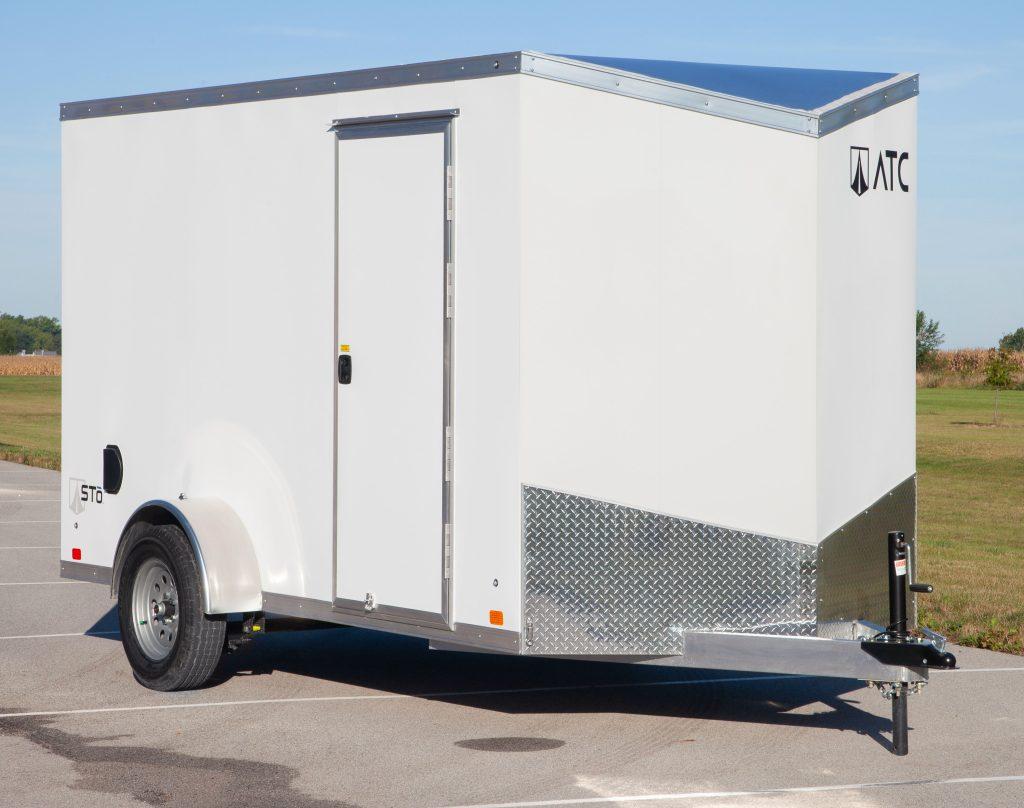 Are You Ready for Adventure?
Our brand new line of Stō 350 trailers is prepped and ready for you to make it your own. With floor tie downs, a wall airline track system, and a variety of ready-to-use modular components, this trailer can be used as a cargo trailer, weekend traveler, toy transporter, and more.
Available Sizes
Available Widths – 6.7′
Available Lengths – 12′, 14'+2′ Wedge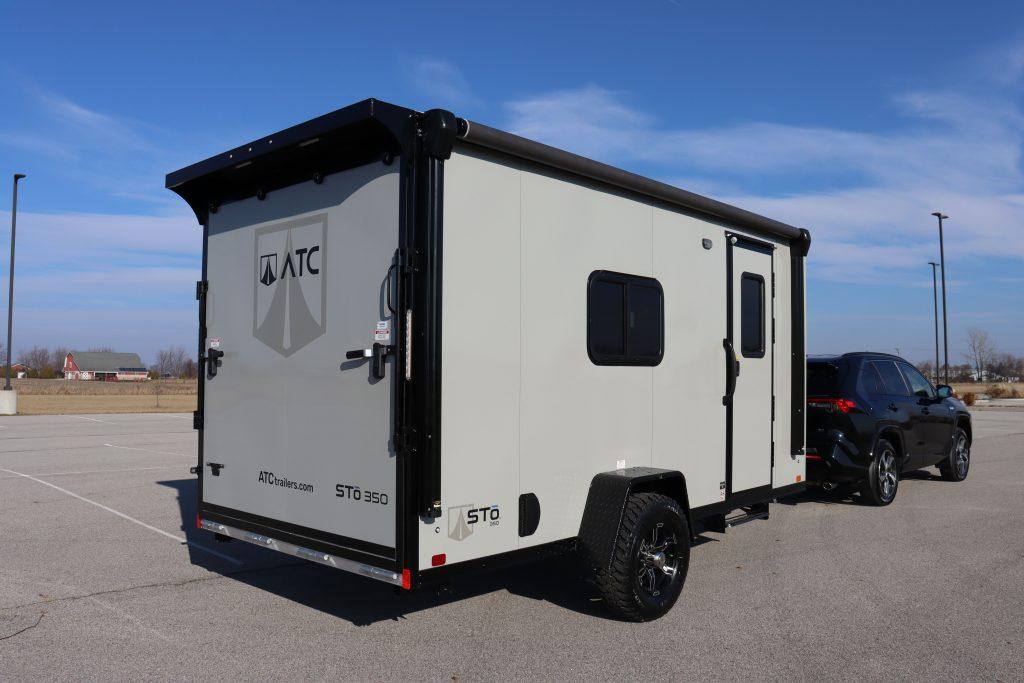 Premium Car/Sport Haulers
Transport your race car, car show classic, ATV, motorcycle and more in our high-quality sport/car haulers. Their full-perimeter aluminum frame and all-tube aluminum construction offers dependable protection for your treasures.
Exceptional Fit and Finish
Our all-new Rōm 200 Snowmobile Trailer is built unlike any on the market. Our high-quality aluminum frame and exceptional fit and finish ensures a stylish and sturdy haul for your snowmobiles and sport vehicles.
Available Sizes
Available Widths – 7′
Available Lengths – 18′ Base, 18′ Plus, 22′ Base, 22′ Plus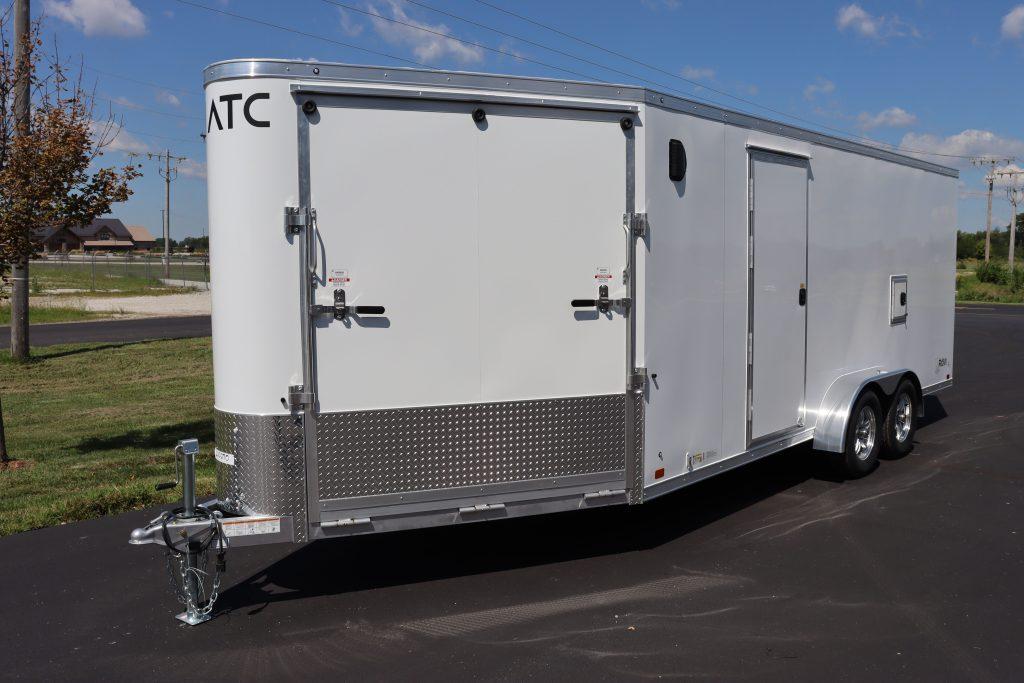 Now With More Standard Features
Our essential basic car hauler, the Rōm 300 comes ready to roll with more new standard features and everything you need to get you vehicle securely down the road. Rōm 300's lightweight, high-quality aluminum frame is built to exacting standards that ensure it will hold its value for the long haul.
Available Sizes
Available Widths – 8.5′
Available Lengths – 16′, 20′, 24′, 28′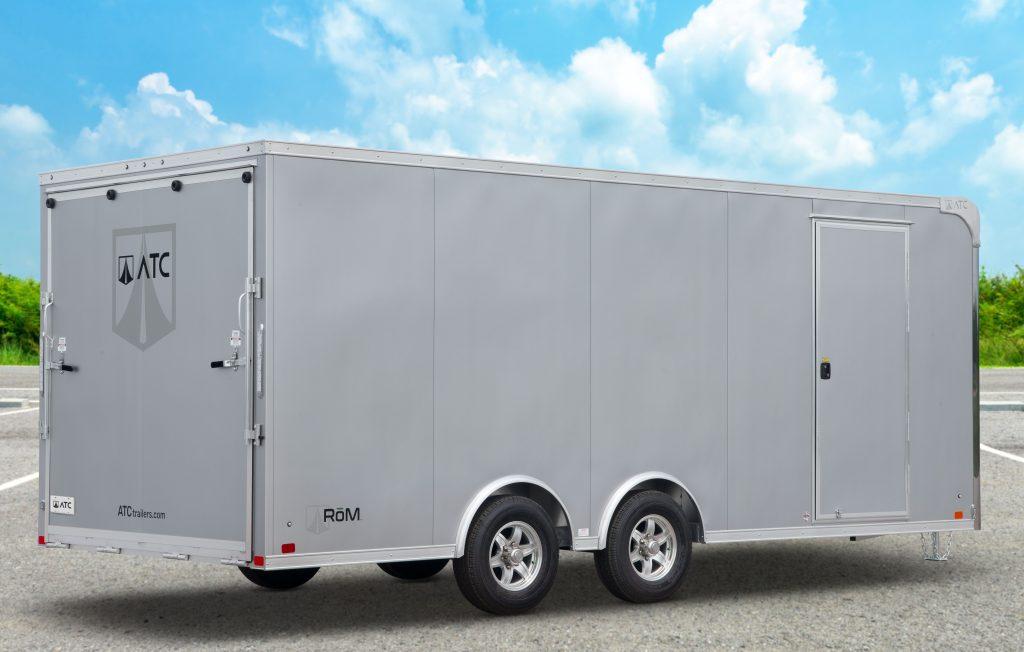 This Limited Edition Model is Loaded
Built to our exacting standards of craftsmanship, the Rōm 500 is designed with a look that demands attention at any event
Available Sizes
Available Widths – 8.5′
Available Lengths – 20′, 24′, 28′
The Swiss Army Knife of Trailers
This Rōm 500G is available as a base unit that can be enhanced with a host of options, or it can be ordered with the fully loaded Plus Package. All Rōm 500G trailers are ready to roll and configured so that it's easy to add an optional bathroom, kitchenette, cabinet packages, generator doors, awnings and much more. These stylish Rōm trailers are engineered to safely and efficiently haul your prized possessions wherever the road takes you.
Available Sizes
Available Widths – 8.5′
Available Lengths – 36′, 40′, 44′
Built for the Long Haul
No matter how often you hit the road or what you decide to bring along, the Rōm Stacker will get you there. It's equipped with plenty of space and storage so you can haul multiple vehicles, including cars, ATVs, motorcycles and other toys. Available in several lengths; shorter models ideal for hauling behind an RV.
Available Sizes
Available Widths – 8.5′
Available Lengths – 22′, 24′, 26′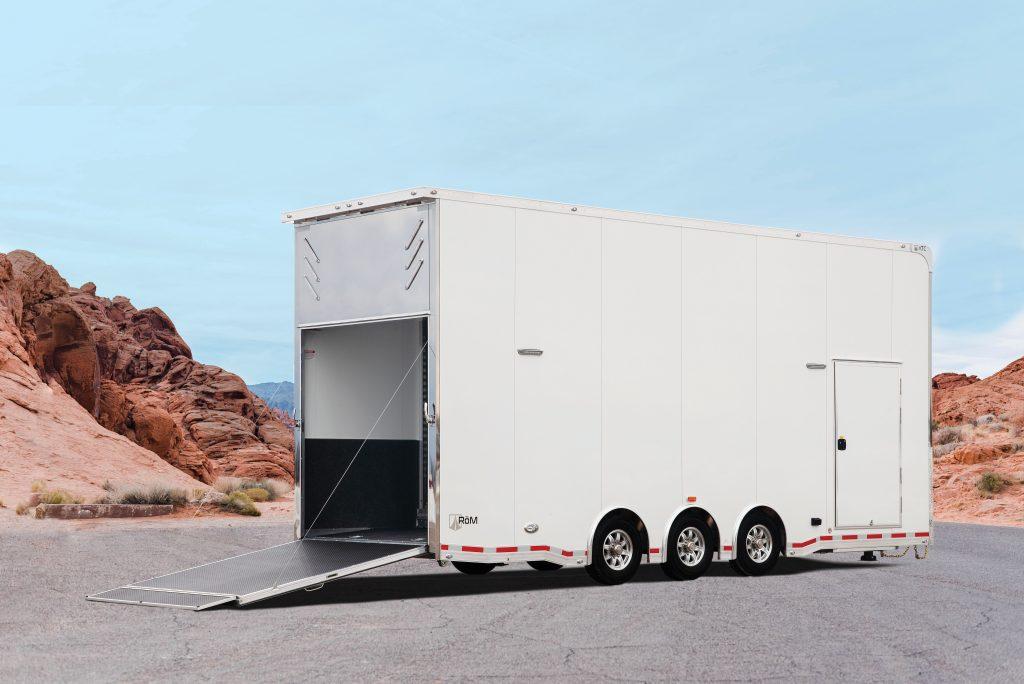 Built to Last and Finish First
The Rōm Stacker is our premium stacker car hauler, and we've loaded it with the features you need most. The chassis is fully welded, using state-of-the-art weld tables that ensure precision alignment of all support members. It's the optimal way to transport your treasured racing vehicles, classic collectibles or weekend toys.
Available Sizes
Available Widths – 8.5′
Available Lengths – 28′, 30′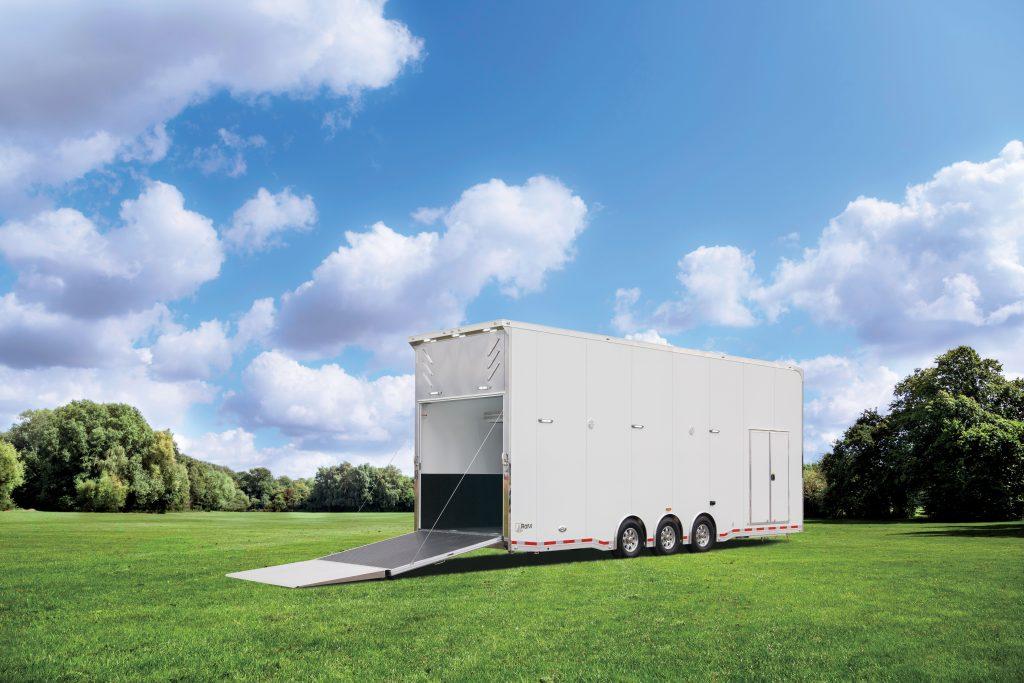 Call or Stop by Today to Check Out ATC Trailers at Truck'n America!
Why ATC
ATC, takes pride in delivering better-built, longer-lasting, handcrafted aluminum trailers and toy haulers so you can haul your cargo, vehicles, and toys for decades to come.